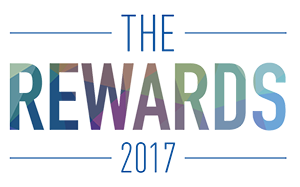 Peachy Mondays finalist in The Rewards 2017 awards
Drum roll please!
The Rewards 2017 has announced their finalists and Peachy Mondays made the cut!
Having entered for the Technology Award, Peachy Mondays makes the list of finalists alongside activpayroll, AFEX, Benefex, Flexiwage, Mitrefinch, PayDashboard, Payflow, Replicon, Smart Pension and The Payroll Site.
But why would Peachy Mondays be a contender for The Rewards 2017 when they're really an engagement company?
"We're delighted to be finalists in The Rewards 2017" says co-founder Gordon Adam. "Of course we're not directly involved in payroll, but we are about helping people be happier at work by giving them a safe platform to say what they really think, and their employer a quick and effective means to analyse and act on that feedback."
The Rewards is the leading independent awards for payroll, HR and reward professionals, and the awards ceremony is amongst the most distinguished event on the industry's calendar.
Peachy Mondays founders James Anderson and Gordon Adam hope to follow in the footsteps of the 2016 Technology Award winner, Activ8 intelligence.
Peachy Mondays are worthy contenders for the Technology Award at The Rewards 2017 because their award-winning platform addresses a core organisational need and is supported by friendly professional services. Peachy Mondays prioritises people, in their own actions and their technology.
Offering integrated multi-lingual surveys, pulses, exit/onboarding and always-on feedback, with anonymous follow-up communications for real-time root-cause analysis, Peachy Mondays is quicker, more impactful and action-oriented than traditional survey processes. As clients take care of their employees with the Peachy Mondays platform, so too are clients supported by the world-class consultancy offered by Peachy Mondays.
The winners will be announced at The Rewards 2017 presentation next month, which will take place on 2nd November 2017 in London. Wish us luck!
Tags In