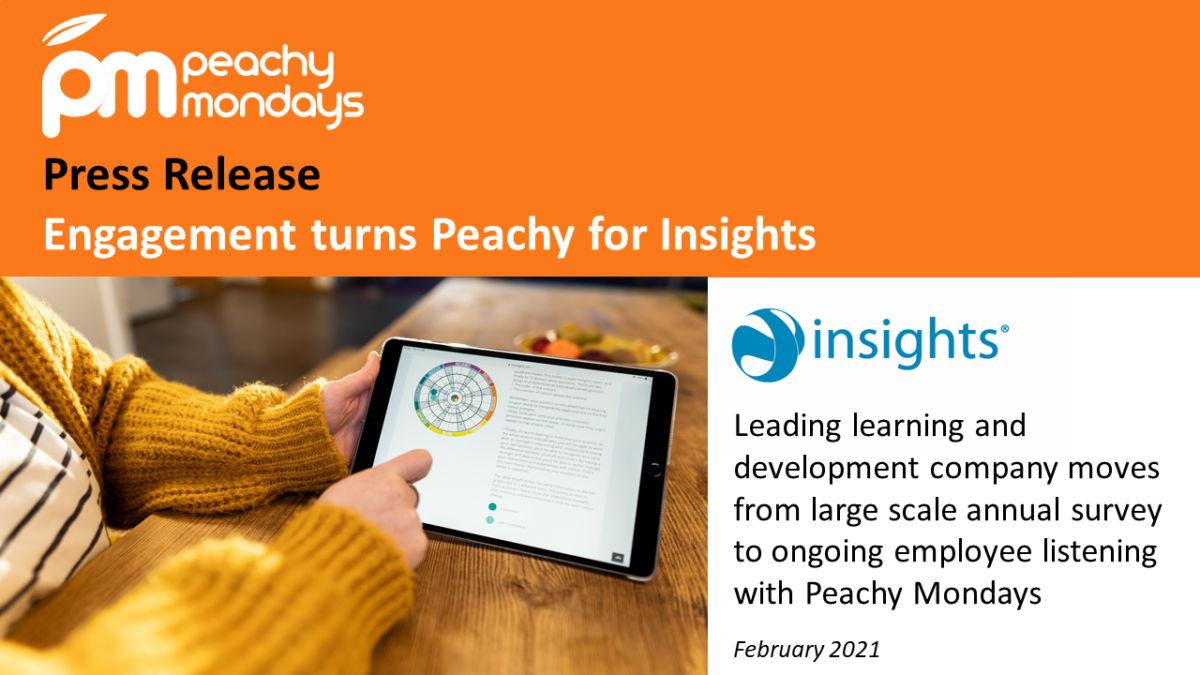 Press Release: Engagement turns Peachy for Insights
Leading learning and development company moves from large scale annual survey to ongoing employee listening with Peachy Mondays.
As a global leader in self-awareness and personal development, Insights is world-renowned for helping people to truly understand themselves and others – and inspiring them to make a positive difference in everything they do. And, as a flexible and people-focused employer, open to ideas and collaboration, Insights needed an agile and responsive approach to employee listening.
In September 2020 Insights undertook a wellbeing survey with Peachy Mondays and were impressed by how successful it was – both in terms of participation levels and how quickly it provided actionable feedback to the business. The platform enabled the company to reach its workforce across the globe and execute at pace, while the system's two-way anonymous follow-up capabilities instigated an immediate action – the creation of a physical activity step-count challenge to support physical wellbeing, mental health, and social connection.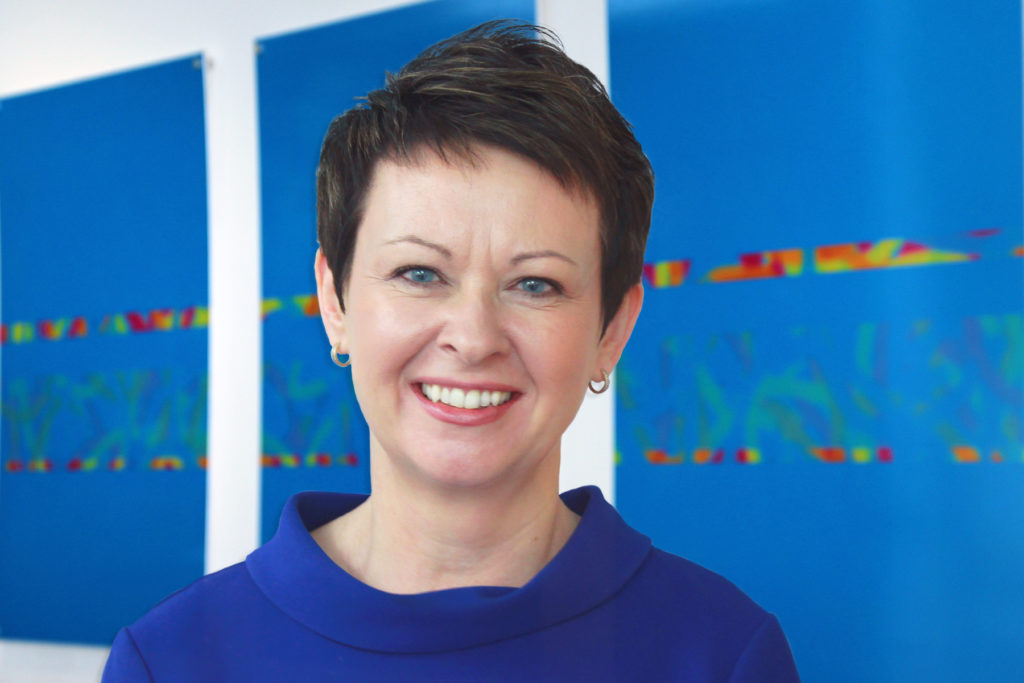 Yvonne MacPhee, Employee Engagement and CSR Manager at Insights said:
Collecting clear, in-depth information about the wellbeing of our colleagues allowed us to take rapid action to improve their experience. This is especially important as we continue to help our teams stay connected, active and productive during coronavirus restrictions – but we believe it's absolutely central to our success in the years ahead too

We want all of our people to be able to say that in their own way they love their job and they love this company. Peachy Mondays' approach chimes perfectly with our own – and will help us to understand what is important to our community, engage our colleagues in a conversation about what they need, and then deliver against their expectations.

Most importantly, Peachy Mondays allows us to do this quickly. Often, employee survey methodologies prove to be long and laborious annual set-pieces – taking time to create and complete, then even more time to collate and interpret the results. Peachy Mondays delivers actionable insights in a fraction of the time, allowing us to concentrate on delivering for our people.
Insights is now scheduling a series of activities using the Peachy Mondays platform – including regular, pulse and ad hoc surveys – and reshaping its manager forums and engagement community.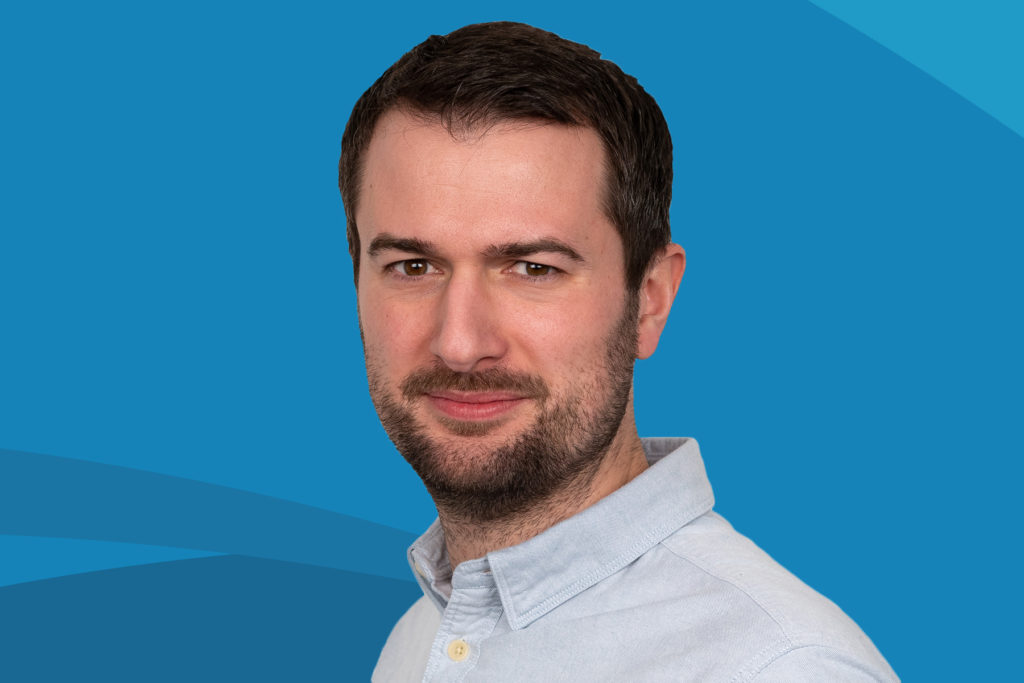 Ross Esplin, customer and digital director at Insights said:
Working with Peachy Mondays has really brought our approach to staff engagement to life – and proven how vital that engagement is for our people, and the contribution it makes to the success of our business.
Peachy Mondays co-founder, James Anderson said of the new relationship: "One of the things that really excited the team here is the synergies between Peachy Mondays and Insights. Both organizations have a similar entrepreneurial approach with people science at its heart. We are looking forward to working with the team at Insights to develop regular and real-time dialogue with their teams across the globe."
To find out more about the benefits of Peachy Mondays for your organisation please get in touch today.
If you've found this article helpful, please sign up to our newsletter to stay informed of the latest insights from Peachy Mondays.