Drive engagement & effectiveness.
Peachy Mondays is a continuous employee listening and people analytics platform.
Pulses, Surveys and Anonymous two-way conversations help HR, Culture, Transformation and Communication leaders quickly get to the root-cause and close the loop to action.
Learn more, book a meeting!
Act faster on over 50 measures and drivers with a few clicks...
Understand, empower and develop your people in real time, with the maximum actionable insight from the fewest possible questions.
When I first saw Peachy Mondays, I was immediately taken with the product and the real-time anonymity functionality, and I've been enormously impressed by the team.  They've been responsive, creative and informed and have picked up the nuances of our operating environment in record time.  Peachy Mondays turned everything around in a matter of days.  This Pulse check is giving us a validated depth of insight that we couldn't get any other way so we can quickly address any areas that require focus and energy.
Peachy Mondays and "Heartbeat" are central to our employee feedback and performance culture.  We're more agile, and more people-centric and can understand and take action on employee sentiment at all stages of the employee lifecycle, increasing levels of engagement and ultimately improving the employee and customer experience. Despite organisational restructuring, every index has improved since we began.
Timeline and Best Practices
Plan and launch in hours, not months
The Peachy Mondays Customer Success Team is on hand to guide and support you, with best practice advice at every step of your pulse, survey or anytime feedback project.
Project kick-off - Purpose-Led Design™, outcome & action focus
Build - customise templates, validate questions, approvals and timeline
Upload - upload employee data, check demographics
Launch - via email link or QR code on mobile, tablet, computer, kiosk
Analyse & act - real time insights – AI analysis, manager dashboards
Anonymous follow-up for real time root-cause analysis
Real-time Results

Dashboards and Heatmaps

Targeted anonymous dialogue™ to quickly get to cause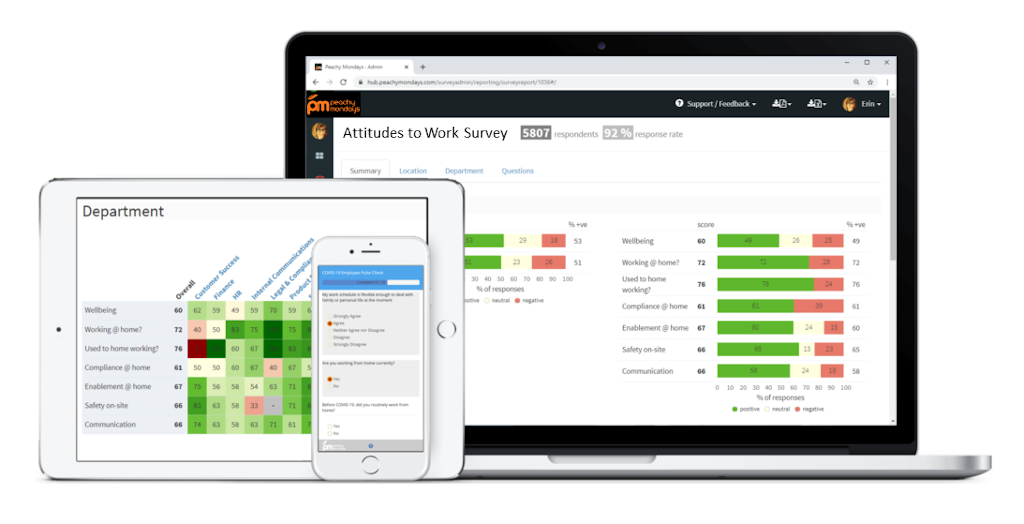 Prioritise Action and Resources
User friendly reporting and localised dashboards put employee insights into the hands of the people who are best placed to use it.
Behavioural nudges and bite-sized learning encourage and support employee action, accelerating Organisational Effectiveness
Joined-up employee feedback from multiple sources across the employee lifecycle in one simple user experience provides instant integrated insights.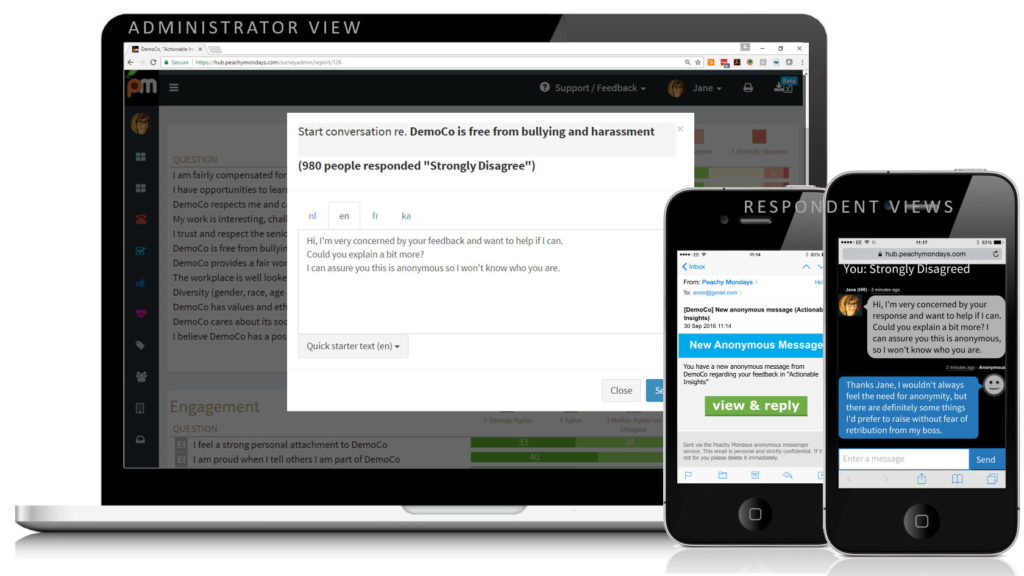 Easy to work with – here to help
"Knowing that the Peachy Mondays team is so very much available all the time, is an added factor for me.
I have recommended Peachy Mondays multiple times already and would do it again!"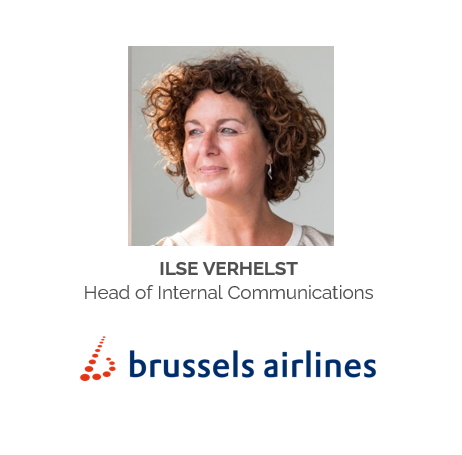 "So easy to adopt and drives action"
"The platform is so easy to adopt… and ensures your employees feel valued and listened to."
"It was important that we had the ability to follow up with our people so we could really get to the bottom of how they were feeling.
If there were things that needed improving by asking a couple of additional questions, we could actually do something about them."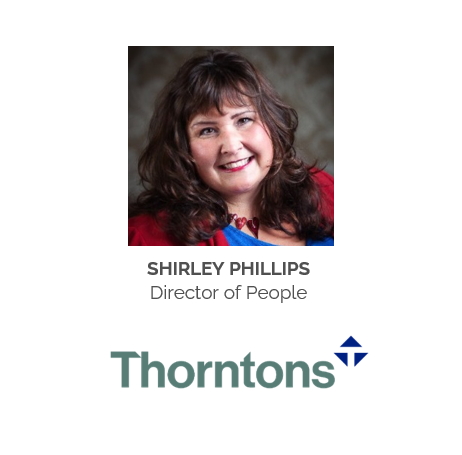 "Transformational"
Being able to deep-dive to really understand the data, has made senior leadership discussions 10 times easier than they were before.
Employee listening provides the hard evidence to influence senior leaders and challenge the way they work. It has accelerated change significantly. It's been transformational.