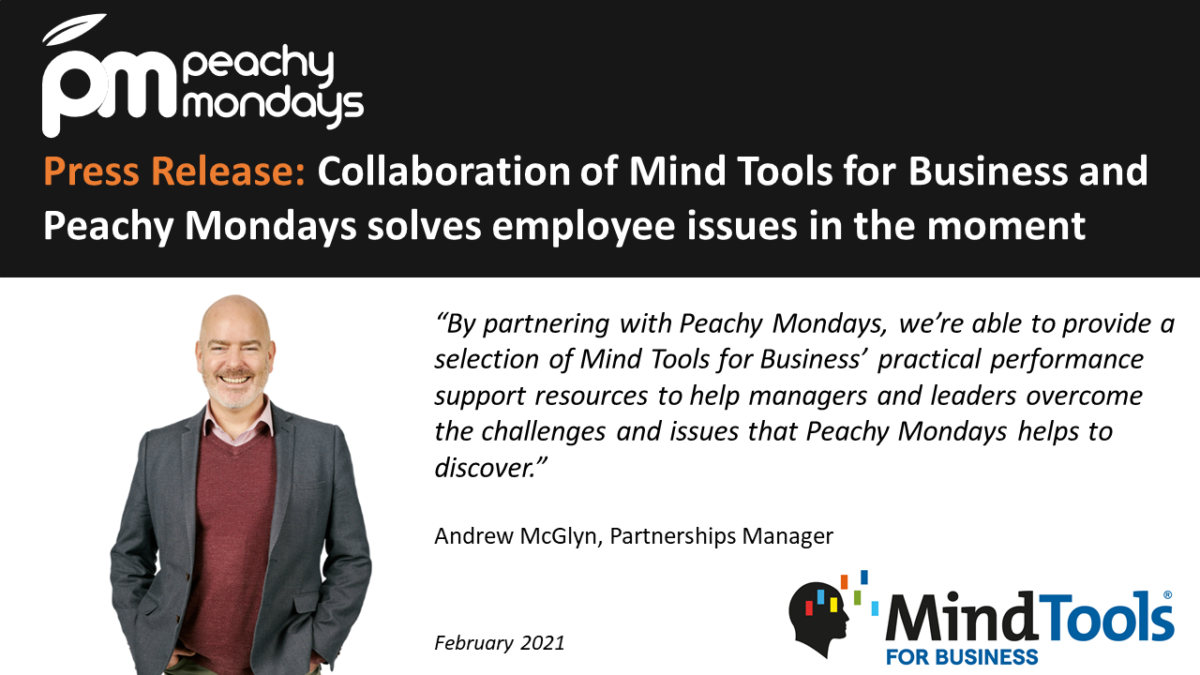 Press Release: Collaboration to solve employee issues in the moment
Peachy Mondays and Mind Tools for Business from Emerald Works announce content partnership.
We are delighted to announce that Mind Tools for Business is now working with employee engagement platform company, Peachy Mondays to help relieve the pain points between employees and their managers in real time, as they happen.
The challenge for managers is that, often, by the time they are made aware of an employee issue, it is already several months down the line, when the catalyst or cause may have changed, dissipated or disappeared entirely. This means that they are unable to act on the information in a timely fashion when meaningful action is required. A recent report from Forbes revealed that 58% of companies admitted not taking meaningful action as a result of feedback from employees.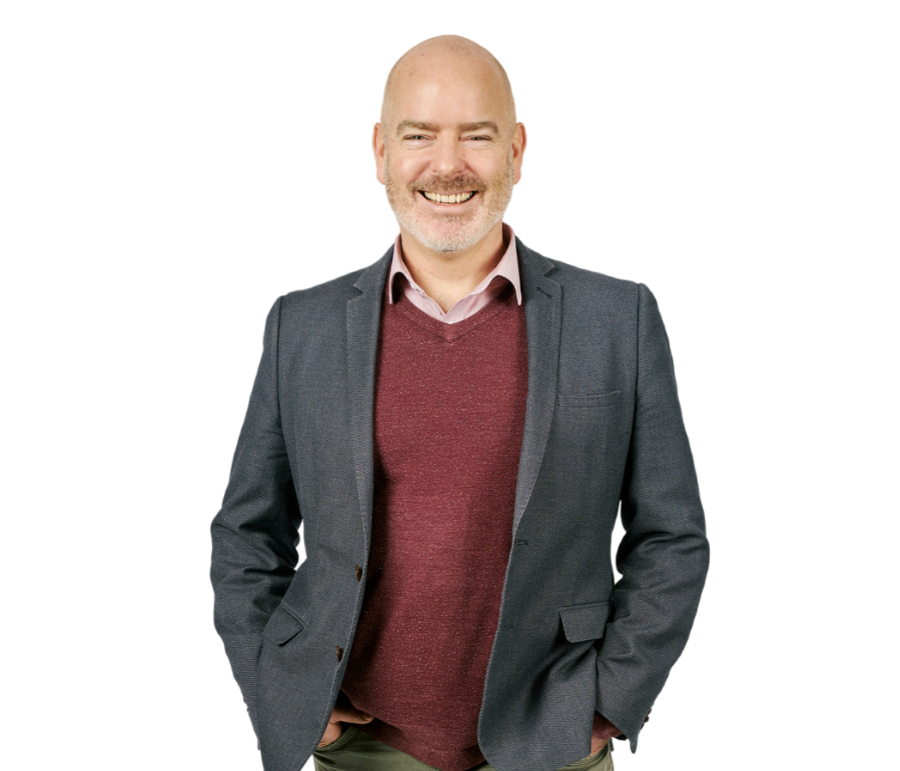 Andrew McGlyn, Partnerships Manager at Mind Tools for Business, said of the new relationship:
There are lots of employee engagement platforms offering diagnosis but the Peachy Mondays tool really stands out from the crowd. The anonymous, targeted, real-time engagement offered by Peachy Mondays is completely unique in the market. By partnering with Peachy Mondays, we're able to provide a selection of Mind Tools for Business' practical performance support resources to help managers and leaders overcome the challenges and issues that Peachy Mondays helps to discover. It's really great to work with Peachy Mondays in helping to bring about such an immediate and positive impact for their clients."

It is important for us to align with someone that has that perfect fit with us – and we are delighted with Peachy Mondays' approach and ability to partner.
Peachy Mondays co-founder, James Anderson added: "We are delighted to be working with Mind Tools for Business. Together, we can look forward to delivering next generation democratisation of action, strengthening our ambition to ensure happier employees within our client organisations".
Peachy Mondays have integrated a selection of Mind Tools content into their platform which means that clients will not only understand the sentiment but will be able to fill the expertise gap of addressing the challenge there and then.  
The service is now available as part of the Peachy Mondays platform, and the broader Mind Tools for Business offering is also accessible for clients who wish to engage further.
To find out more about the benefits of Peachy Mondays for your organisation please get in touch today.
If you've found this article helpful, please sign up to our newsletter to stay informed of the latest insights from Peachy Mondays.
Tags In