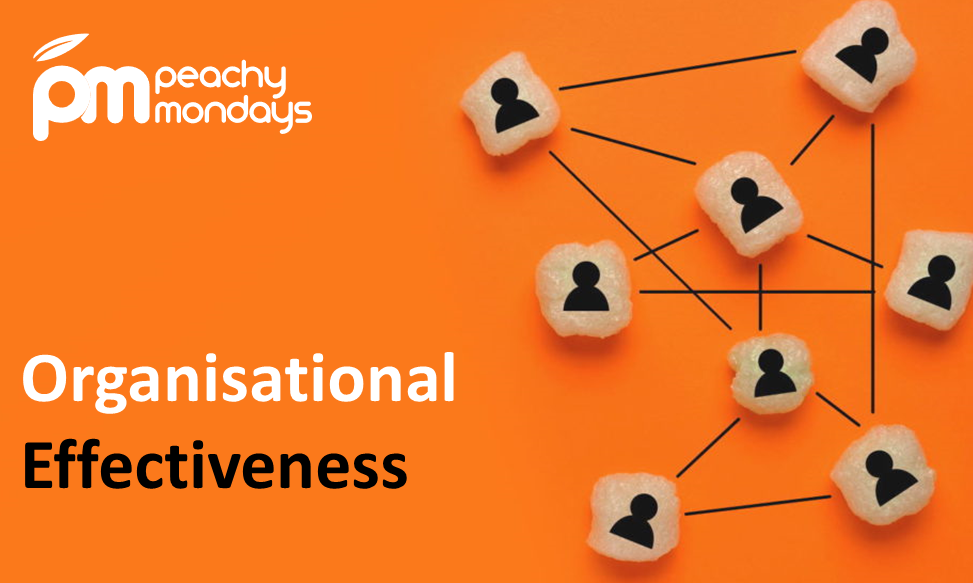 Organisational Effectiveness with Peachy Mondays
The world is experiencing a transformational shift. The way we interact with one another and do business has fundamentally changed. What are the features of organisations that are surviving – or even thriving?
We have produced a series of in-brief papers that discuss Organisational Effectiveness and what we believe are the three key dimensions to help you achieve this new level of effectiveness, namely:

Connectedness – The internal and external relationships fostered and developed by the organisation to achieve organisational outcomes
Agility – The organisation's ability to initiate or rapidly respond to change, and
Culture – The shared beliefs and values established by leaders, reinforced through organisational practices, that
ultimately shape employee perception and behaviours.
You can read all of these articles on the links below:
Organisational Effectiveness overview
To find out how Peachy Mondays can help you, book a consultation today.