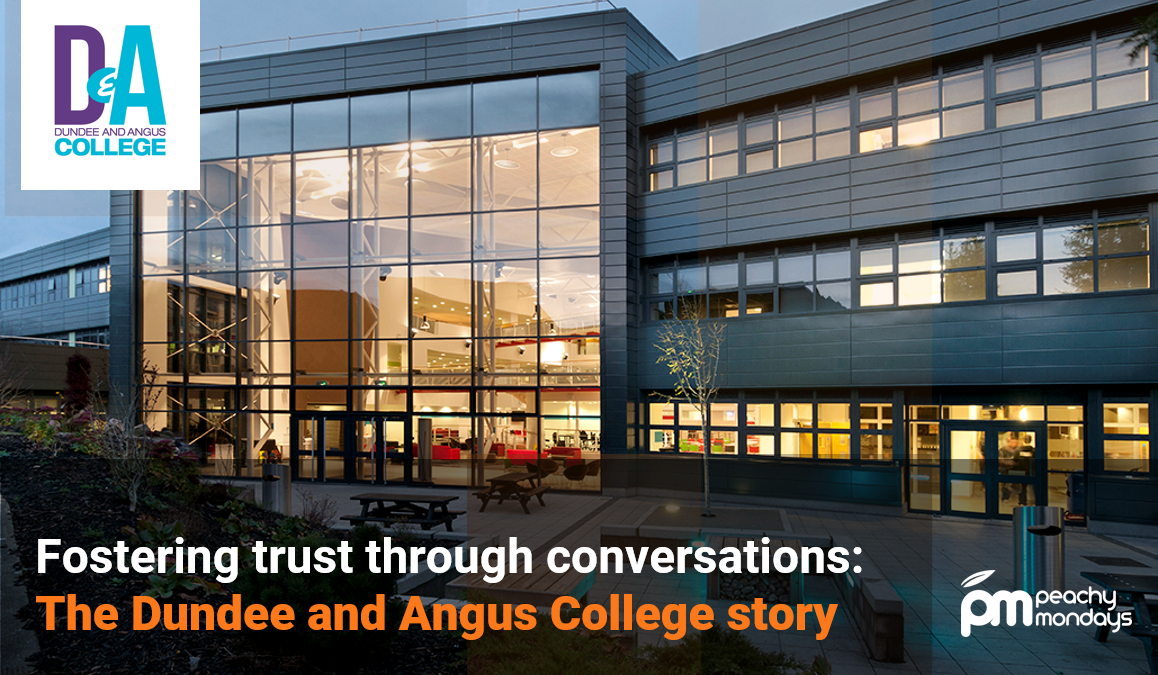 Fostering trust through conversations: The Dundee and Angus College story
Background
In the academic year 2014-15, Abi Mawhirt, then head of organisational development at Dundee and Angus College, recognised the need to ask all staff or specific cohorts for views and opinions, but they didn't have a mechanism. The challenge arose in the recently merged Dundee College and Angus College, which lacked an established platform for gauging employee sentiments.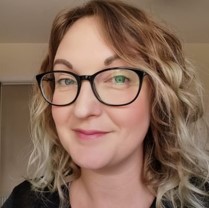 "There was an element of frustration in that we couldn't engage with employees in a meaningful way – and I guess you could call it resentment from staff that they had things to share and no mechanism to do it," Abi remembered.
Abi and her team knew they needed more than a basic survey. They aimed for a comprehensive listening approach that included employee engagement, communication, and satisfaction, with an emphasis on easy access, consistency and acting on feedback.
The College Board acknowledged the importance of understanding staff perceptions amidst the post-merger transition and the need for a survey method.
Challenges
While the Board desired a solution, Abi and her team were hesitant about hurriedly adopting a survey platform solely for board compliance. "We pondered over how to glean genuine and honest feedback from employees, rather than just implementing a superficial annual survey."
An academic restructuring created an opportunity to discover how academic staff felt about it and their ideas for change. "I remember it was a time of high emotions, people were anxious and wanting to be heard, the newly merged employer needing to show empathy and support, and that we would listen – and our team could genuinely act on the feedback, not things we said we would do, things that were done."
"We were concerned that employees might not fully trust any new system, fearing that their candid thoughts might not be anonymous or that the feedback wouldn't be utilised effectively. This dilemma stemmed from our requirement for more nuanced insights, making authentic feedback and engagement seem challenging."
Turning point
Abi had an epiphany when they discovered Peachy Mondays, an employee listening and people analytics platform that enabled anonymous and dynamic conversations. The revelation occurred during a meeting with her manager and one of Peachy Mondays' co-founders.
"We realized that what we truly sought wasn't a mere survey tool, but a way to foster genuine dialogue. Peachy Mondays provided a platform for unfiltered conversations, assuring employees of anonymity while facilitating continuous engagement."
This discovery perfectly matched their goal to deeply improve employee engagement and satisfaction.. This turning point led to a pilot program with Peachy Mondays. The academic restructuring provided the ideal context to launch a pilot aimed at understanding staff perceptions and concerns during a time of change.
The platform's ability to maintain anonymity, enable live interactions, and foster conversations aligned perfectly with their mission.
The situation today
"The pilot surpassed our expectations, generating valuable data and insights that empowered us to address employees' needs and concerns. We built trust by showing that employee feedback was heard and acted upon."
Peachy Mondays targeted anonymous dialogue enabled the HR team to engage in comprehensive conversations with employees, revealing valuable insights and fostering trust. "Peachy Mondays provided more than just an annual survey tool; it provided a platform for meaningful interactions that resonated with employees and became an integral part of Dundee and Angus College's approach to employee engagement."
Over time, college staff became familiar with Peachy Mondays, shifting from scepticism to proactive engagement. The ease of using the platform and the assurance of anonymity resulted in open conversations, where employees shared their challenges and suggestions for improvement.
"The Peachy Mondays platform enables us to conduct various conversations, from quick pulse checks to in-depth discussions about wellbeing, team-specific concerns, and even broader surveys including exits and company-wide engagement surveys.
In retrospect, our journey from seeking a survey solution to fostering authentic engagement has been transformative. Our initial hesitations were replaced by a resounding belief in listening to employees and acting on their genuine concerns to create positive change in an environment where employees felt heard and valued."

Abi Mawhirt
"I want to add a final word about the wonderful proactive support team. Peachy Mondays is the only company I have ever worked with that wants to have a catch-up with you, wants to give you a hand, asks if there is anything you need, and genuinely takes on board customer feedback and makes obvious changes and improvements because of genuinely listening to their customers."