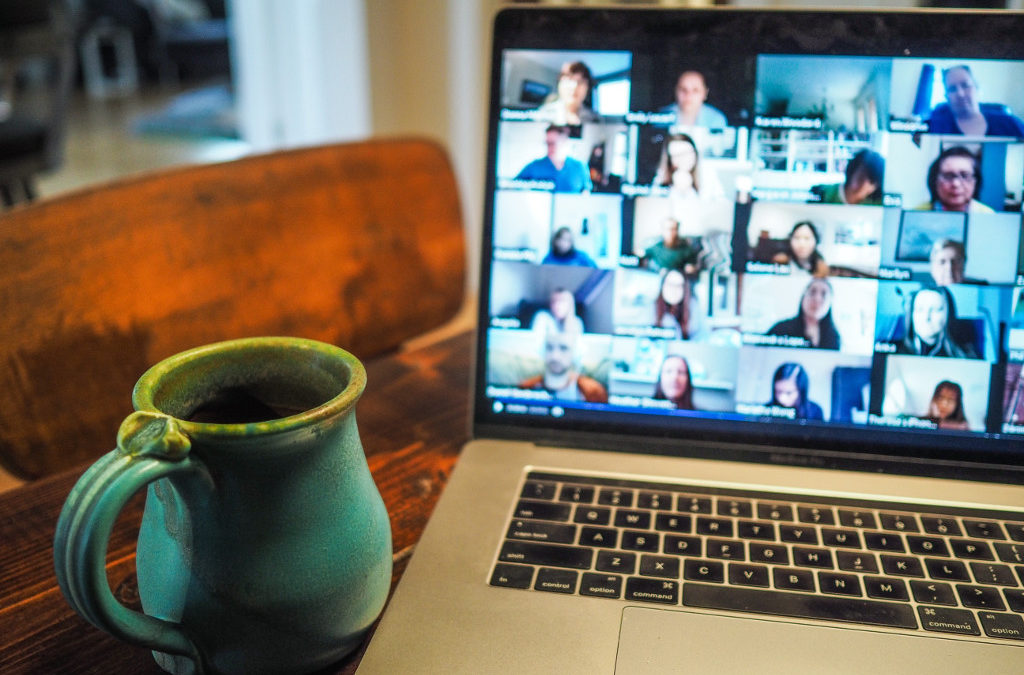 How Covid-19 is driving employee engagement
There's a growing focus on employee wellbeing as a result of the COVID-19 pandemic. Employers are in 'listening mode' to understand how their people are coping with the lockdown and how they can best support them.
Last month, we launched our free COVID-19 Employee Pulse Check to help employers rapidly establish which employees are most in need of support during the pandemic lockdown. Some of the first organisations to take up the offer were those with key workers, and from a wide range of sectors including telecoms, financial services and social care.
Key themes have emerged
The online pulse check covers three main areas of importance: employee wellbeing; enablement (how well an employee can do their work from home or other place); and communication needs.
Some questions are conditional on a previous question to ensure the questions are relevant to the respondent which is especially important when distinguishing between those who are working from home, in the field, are furloughed or shielding.
The anonymity of the pulse check means that employees and other workers can share their concerns and worries in confidence. Targeted Anonymous Dialogue™ allows employees to raise potentially sensitive concerns about their own wellbeing (for example), as well as giving employers a deeper understanding of what is going on with their people – their most valuable asset – so that they can take appropriate action.
Each participating company has its own bespoke results, but some key themes show:
Employees are struggling with the new work-life balance while others are embracing the opportunity of working from home. Initial findings suggest a demand for more flexible working in the future and this is supported by other third party research.
Employees are in need of support with wellbeing. New ways of working around COVID-19 and self-isolation is taking a toll on wellbeing, be it mental, physical and/or social.
Employee engagement is more important than ever. Results demonstrate that employees appreciate employers who are going the extra mile to stay connected and support them.
Organisational culture is shifting
The pandemic has created a sense of urgency within organisations to quickly understand how their people are coping with the lockdown and what they can do to help. If they weren't already 'people first', organisations are now looking at how they can adjust their working practices and employee wellbeing programmes to better meet the needs of their people.
Underpinning this shift is the ability of organisations to collect, understand and take action on employee feedback. And speed is the key: the uncertainty and ever-changing impact of the pandemic has been hard to keep up with (even for governments!) so employers have had to find ways to gather feedback from their employees on a regular basis.
The COVID-19 Employee Pulse Check in action
So far, the organisations using the COVID-19 Employee Pulse Check have reported that it's helping them to understand how their people are feeling and how they can make adjustments for their staff. And it's having a positive effect on employees… because they feel listened to (which is fundamental for building a culture of employee engagement).
Social housing and care provider Pobl recently started its first pulse check to its 2,700-strong workforce. Pobl manages over 16,000 homes and provide care or support to around 10,000 people across Wales and the south west.
Gaynor Morris, Executive Director of Organisational Development, had been investigating employee engagement software when COVID-19 hit. The Pobl executive team quickly got behind the initiative and, after just three days, were in a position to execute a tailored version of the COVID-19 Employee Pulse Check. Gaynor says:
When I first saw Peachy Mondays, I was immediately taken with the product and the real-time anonymity functionality, and I've been enormously impressed by the team. They've been responsive, creative, informed and have picked up the nuances of our operating environment in record time. Peachy Mondays turned everything around in a matter of days. We generally have a good level of communication and feedback within the group, but this pulse check is giving us a validated depth of insight which we wouldn't get in any other way, so we can quickly address any areas that require focus and energy.
For Peachy Mondays, working with Pobl – whose frontline staff put themselves in harm's way on a daily basis – has been a humbling experience.
Existing clients, including VodafoneZiggo, Brooks Macdonald and the Scottish SCPA (Scotland's animal welfare charity), are also using the tool to monitor employee wellbeing during the lockdown.
VodafoneZiggo has over 8,000 employees in the Netherlands and. Thomas Mulder, Executive Director HR, explains why they're using the tool:
We are doing this pulse check every fortnight to better understand how our people are doing and how they value the way we deal with the COVID-19 crisis. It takes people just a couple of minutes and we get instant feedback in clear reports with the option to ask follow-up questions anonymously. This provides essential data to help guide ourselves through this unprecedented crisis, doing the right thing for our people.

Psychologically the feeling of safety and belonging is super important as people work in far flung teams these days. Asking your people how they are doing, asking follow-up questions, giving feedback and taking action also helps to create that feeling."
Nynke Hagen, Culture and Engagement Manager at VodafoneZiggo added:
We've never gone live with a survey this fast… yet the insights are clear, actionable and presented in real-time. Positive engagement with our people at a time like this is essential, and the response has been awesome. We've had thousands of responses – over 25% of the workforce provided feedback within two hours of launch – so we know exactly how they're doing and can prioritise the support they need most. Over 93% say we're handling this well.
Investment management services firm, Brooks Macdonald, has completed its second COVID-19-related pulse check to employees. The company has over 400 employees who usually work from its 13 offices across the UK and Channel Islands but, like many businesses, they are now working remotely.
Becca Liguori, HR Business Partner at Brooks Macdonald said:
People thanked us for reaching out and said that they haven't seen this level of support in other companies. They have really engaged with the anonymous messaging functionality – giving both appreciative and constructive feedback and ideas that we can rapidly address with initiatives and tangible actions around each of the themes. We've kept the drumbeat going!
The Scottish SCPA has a workforce of around 400 employees, the majority of whom are frontline staff. Tina Vandermotten, Director of People & Culture at the Scottish SPCA, said:
As an animal welfare charity in the unique position of being able to seize animals on welfare grounds, it has been vital we continue to operate throughout the coronavirus pandemic. That's involved significant change in how we work and it is important for us to gauge how our dedicated staff are coping whether on furlough leave, working from home or delivering frontline services. Having worked with Peachy Mondays for a number of years now, we trust their platform to deliver accurate, real time and easy to use insights to help inform our decision making and, most importantly to engage with everyone across our entire operation on critical issues.

Within one working day we had 25% of our workforce respond to the pulse check, and we've activated the unique targeted anonymous dialogue feature to identify any hot spots and to build on our people engagement plan.
The current crisis has amplified the need for organisations to put in place a continuous employee listening strategy, and to review their employee wellbeing programmes. In doing so they are building a stronger culture of employee engagement.
---
Peachy Mondays are experts in organisational development and employee engagement. Through their award-winning employee feedback platform, organisations are able to collect, understand and act on feedback, fast.
The COVID-19 Employee Pulse Check is free to use, quick to set up and offers rapid insights. To find out more contact the team@peachymondays.com