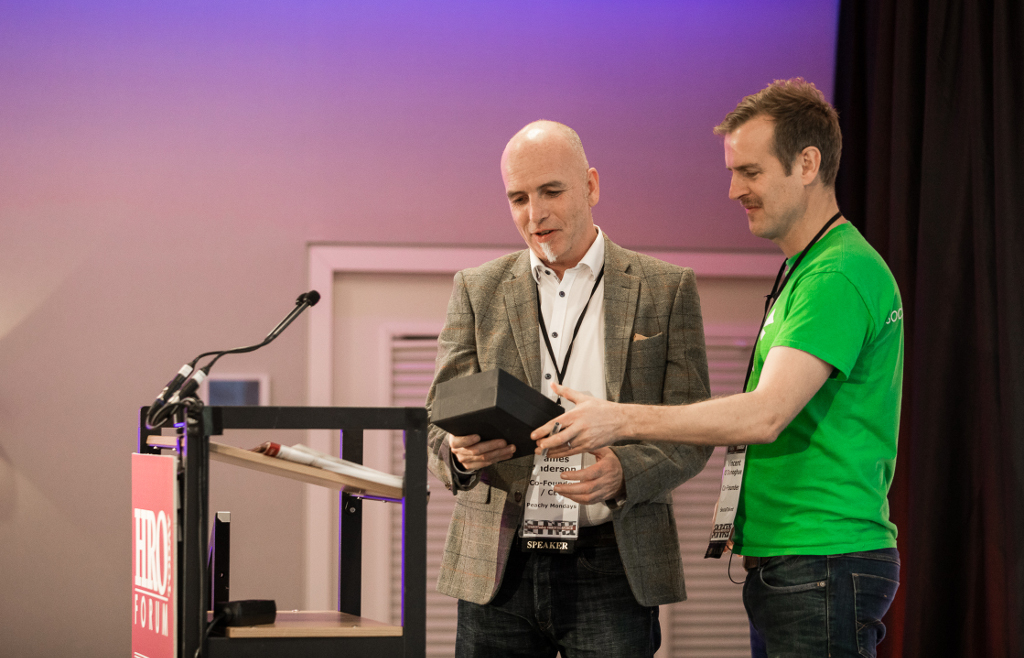 HR professionals vote Peachy Mondays the iTalent Europe Competition winner 2018
The announcement was made after the finalists all presented their pitch during this year's HRO Today EMEA Forum.
The competition encourages companies to submit their technology around HR, recruitment or talent management. The top five entrants are invited to pitch their technology to the entire event audience as well as a panel of HR technology experts, industry analysts, HR practitioners and technology investors – not at all daunting! But we relished the opportunity and our co-founder, James Anderson, spoke passionately about why our employee feedback platform is a must-have tool for HR professionals.
James said "We're delighted that our employee feedback platform has been recognised in this way, not least because it has been voted for by senior HR professionals and industry experts."
At Peachy Mondays we understand the challenges that organisations face when gathering employee feedback. The reassurance to employees of anonymity being one of the most common, as well as time and resource; to manage the process, follow-up and analyse data. Our platform is 100% anonymous. Our reputation rests on it. And it gives HR professionals deep insight – in days rather than months – about what their employees are thinking and why (the crucial difference between our platform and other employee feedback tools that are available).
If you think your business might benefit from our expertise give us a call on 0333 123 9366 or contact us at team@peachymondays.com
Tags In