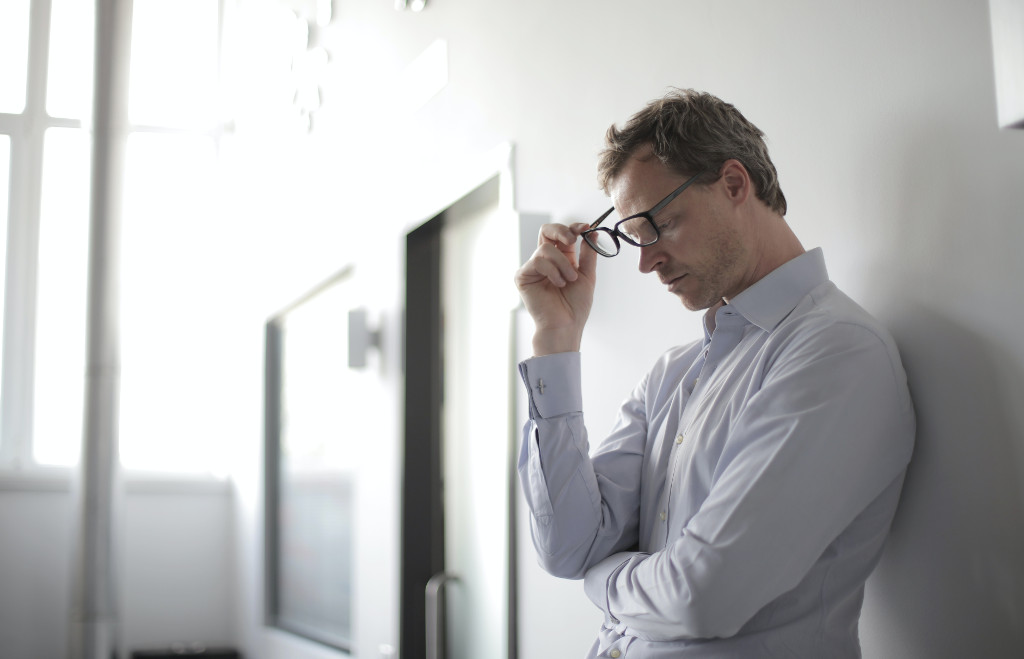 How to handle redundancies well
We share advice on how to manage one of the most challenging areas of HR's remit.
According to the Chartered Institute of Personnel and Development, a third (33%) of employers expect to make some redundancies in the three months to September 2020. That's up from 22% of employers reported in the CIPD's spring 2020 labour market survey. The global pandemic crisis continues to have a profound impact on our economy.
Economies around the world, including the UK, are entering recession and organisations are reducing their workforce. Every day, we hear about large-scale redundancies, from major brands to small businesses. Millions of employees are furloughed or on zero hours contracts and not currently receiving any shifts. 
The challenge to HR is to manage redundancies and other measures that impact the work force well. 
HR must focus not only on statutory requirements and process, but treat employees with compassion and respect, whether they have a future with the organisation or not. 
Aside from just being the right thing to do, focusing on how employees exit has multiple benefits.
Maintain the engagement of employees left behind
Survivor syndrome can be a common problem for organisations on the other side of redundancy.
The pervading feeling for employees who have kept their jobs will be relief. But that can subside, giving way to anxiety over the future, illness if they have found the restructure process stressful, and anger if they have seen colleagues and friends lose their jobs.
Fear for the future compounds worry over the potential of further redundancies, and all of that can lead to a whole host of negative emotions. If not addressed, these anxieties can ripple through a company's remaining workforce, sending employee engagement and productivity into decline.
The extent of survivor syndrome can be reduced if employers ensure that they manage redundancies fairly and objectively. They must keep their existing employees informed about the progress of the redundancy programme, and share what is being done to support redundant employees.
Post-redundancy, sharing a clear vision of the future and investing time in rebuilding new teams reduces uncertainty and accelerates productivity.
Employee listening, before during and after redundancies will help you to understand how your employees are feeling and how your interventions are being received.
Increase employee advocacy among those who are leaving the organisation
It's not yet clear when our economy will recover, but when it does, employees who have left the organisation are a potential source of candidates in the future. 
Where employees have a choice of employer, their treatment during exit will determine how likely it is they will consider returning. 
Many organisations only use exit surveys for involuntary turnover. But why not be brave and ask employees who have been made redundant about their experience of leaving the organisation and the support they have received? What worked well? What could be improved? Would they consider re-joining the organisation if an opportunity arose in the future?
Protect organisational brand and trust
It's a sad fact that some employers have treated their employees abysmally during the pandemic.
We've heard news reports about employers making their entire workforce redundant without consulting or exploring alternatives. And employees receiving their notice of redundancy via SMS text message. Some employers have used job insecurity to implement unfair terms and conditions.
Treating employees poorly isn't just upsetting for the individual, it's bad for employee advocacy and engagement. There is also growing evidence that it negatively impacts the perceptions of consumers and other stakeholders.
The Edelman Trust Barometer Special Report: Brand Trust 2020 highlights that trust is second only to price when it comes to consumers deciding whether or not to buy a new brand. Consumers vote with their wallets and they will boycott the brands that fall short of their expectations.
Follow the example of people-first employers
When bad things happen, there are always good people shining a light in the dark times.
Through our work with clients, we've encountered lots of examples of good employer practice. Not every business can afford to do them all, but all employers should be able to achieve some of them. 
Continue to pay hourly workers (eg cleaners, reception staff) even though facilities are closed.
Offer paid sick leave to temporary workers.
Pay zero hours contractors the equivalent of the average of their monthly earnings.
Provide guidance on working from home/work-life balance.
Give staff working from home an allowance to purchase home office equipment or allow them to collect equipment from the workplace – if safe to do so.
Provide access to wellbeing support.
Check in on employees regularly. (If you lack insights into how your employees are feeling, use our Free Employee Pulse Check).
Create opportunities for employees to socialise, eg virtual coffee mornings
Be flexible about working hours, particularly for those employees with caring responsibilities.
Give parents of school age children additional special leave.
Provide non-digital employees with training on how to use technology and collaboration tools.
Cut pay/bonuses for the highest paid employees to protect jobs.
Get in touch with the team@peachymondays.com today if you'd like help with your approach to employee listening. Understand how your employees are feeling and prioritise support where it's needed most.
---
If you've found this article helpful, please sign up to our newsletter to stay informed of the latest insights from Peachy Mondays.