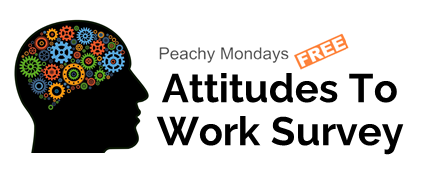 Peachy Mondays release new FREE Attitudes to Work Survey
Attitudes to work survey provides voice to employees amidst back-to-work mandates
A dedicated Attitudes to Work Survey is being offered free of charge by HR technology experts, Peachy Mondays to help employers rapidly understand how employees feel about new ways of working post-pandemic and post-furlough.
From October, many companies will be mandating that staff return to the office, whilst others are adopting a more flexible approach.
What is becoming clear, after this period of profound change and disruptive innovation, is that there is no one-size-fits-all, and so the Peachy Mondays Attitudes to Work survey enables organisations to understand the support their employees need to perform in this new world of work.
This free tool will produce clear, actionable, real-time results on employees' sentiment to their employer as they navigate and propose new working practices. Employers using the survey will be able to transparently understand how their people feel about work right now and provide them with the support they need to succeed.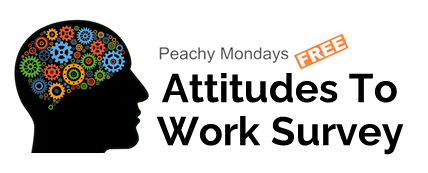 The online survey provides participating companies with their own bespoke results, providing insight on the topics that matter most to their employees, including:
Sentiment towards a new way of working and the ideal balance employees would like to see.

Initial findings suggest a demand for more flexible working in the future right across our client base, regardless of sector. If employers can't – or won't – meet that demand, employees will vote with their feet.

What tools and resources are needed.

New ways of working are materialising and with that comes the need for the right level of training and resources to ensure the workforce is efficient and productive when working from home. Equally, when do employees need to access the office? And what for? Early results indicate that workplaces need to be reconfigured to become flexible, social learning spaces as well as providing access to office facilities that aren't normally found at home e.g. printing at scale or dealing with confidential records.

Employee Engagement is more important than ever.

Communication remains critical and the survey provides a further opportunity to pulse the workforce on how well the company is doing to stay connected and support their employees. With employee attrition on the rise – and the Big Resignation becoming a global phenomenon – this free tool reveals what really matters most to employees right now and how likely they are to stay.
About the Attitudes to Work Survey
The Peachy Mondays Attitudes to Work survey is being offered as a free tool to use via the company's innovative platform, and is providing rapid insights to the organisations who have already adopted it as part of their existing employee engagement strategy. Quick to set up, the free off-the-shelf version can be ready within an hour of the initial phone call to Peachy Mondays. Real-time reports embed Targeted Anonymous Dialogue™, a unique feature that enables two-way anonymous communication with employees to uncover deep insight at scale.
Peachy Mondays co-founder, James Anderson says:
We decided to offer this service after the huge success of the COVID-19 Employee Pulse Check that we released as the pandemic took hold in April 2020. We have focussed on delivering real-time insights with the minimum time investment from busy HR and Internal Comms teams, and we want to help as many people as possible during this period of transition, so we decided to make it available for free.

Not only are we helping employers understand the sentiments of their employees quickly, it is also having a positive effect on employees, who know they are being listened to, which in turn reflects well on the organisations.
The survey questions are focused on insights on current and future working arrangements. Some questions are conditional on a previous question to ensure the questions are relevant to the respondent which is especially important when distinguishing between those that want to return to the office.
The free tool is available on a global basis until December 10th, 2021. Find out more and get started here.
Tags In