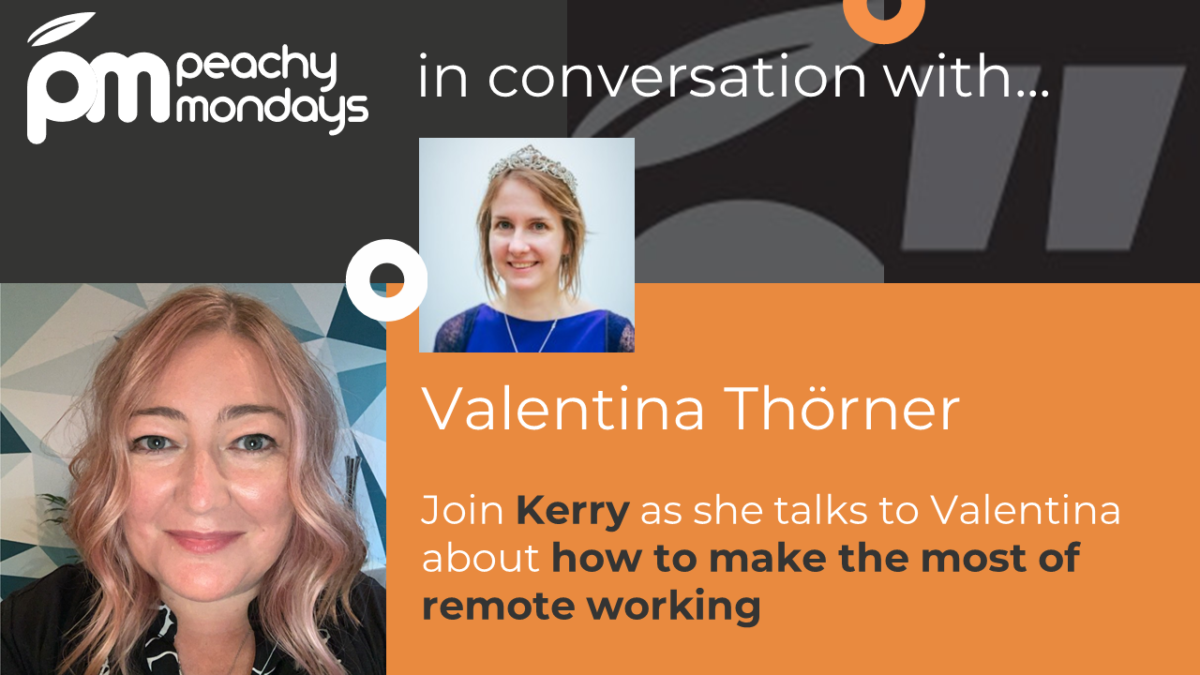 In conversation with… Valentina Thörner
Peachy Mondays Kerry Freeman talks to Empress of Remote, Valentina Thörner about how to make the most of remote working.
Listen better. Act faster. Drive engagement & effectiveness.
To find out more about the benefits of Peachy Mondays for your organisation please get in touch today.
If you've found this article helpful, please sign up to our newsletter to stay informed of the latest insights from Peachy Mondays.