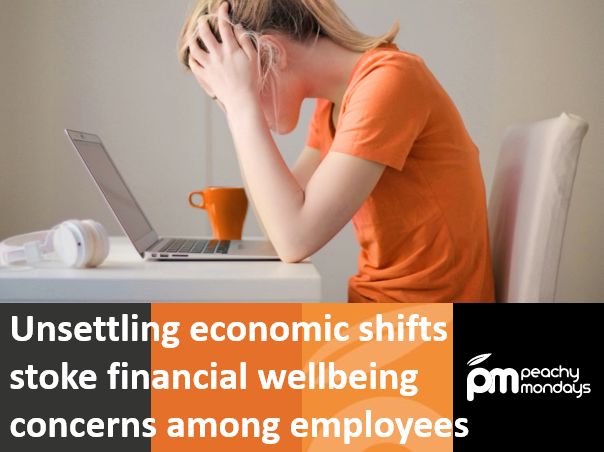 Unsettling economic shifts stoke financial wellbeing concerns among employees
As economic uncertainties mount, intensified by the Bank of England's recent interest rate rise to 5.25%, there's a sweeping wave of financial anxiety influencing the wellbeing of millions of people in the UK and Europe. From skyrocketing food prices to increased mortgages, rising rent, and utility costs, employees are feeling the crunch. A holistic approach to financial wellbeing can help business leaders navigate these tumultuous times, and the first step is to listen more closely to their employees.
The pervasive impact of financial anxiety on employees
According to a recent Guardian article citing a report by the Food Foundation in March 2023, food poverty has sharply risen, nearly doubling the number of UK children affected to almost 4 million. This crisis paints a distressing picture of the financial struggle employees might be facing. These pressures don't just affect their personal lives; the stress spills over into their work, potentially influencing their overall performance and health.
The magnitude of the financial wellbeing issue
Champion Health's Workplace Health Report 2023 demonstrates the prevalence of financial stress among employees globally. The report, based on a survey of over 4,175 individuals across different sectors and age groups, found that 37% are feeling stress due to financial pressure.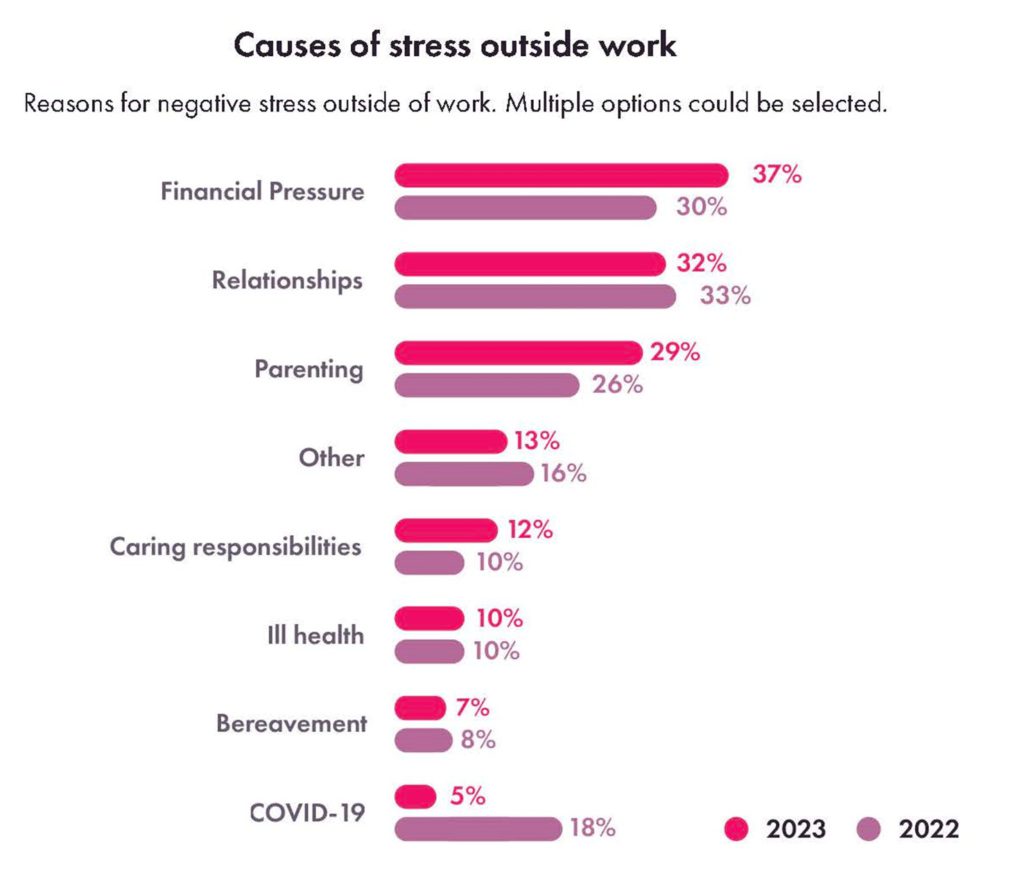 Employers are not immune to the financial wellbeing crisis
Businesses can't turn a blind eye to the financial wellbeing of their employees. In fact, the cost of not addressing it can be substantial. Money concerns are the top worry for UK employees, costing employers billions due to various factors like absenteeism, presenteeism, reduced productivity, and increased staff turnover.
One company's proactive approach to financial wellbeing
One beacon of hope in this grim scenario is North Star, a not-for-profit housing group. Carole Richardson, North Star's Executive Director of People and Culture, paints a vivid picture of the proactive steps the company has taken.

"Given all that's happening with escalating costs of living, mortgage rate increases, fuel bills, and national insurance increases, we are genuinely concerned that some people in our own organisation might be struggling to cope financially. Studies have consistently shown that financial wellbeing is related to gender and family status. We have a very high percentage of female staff and around 20% of our employees are single households.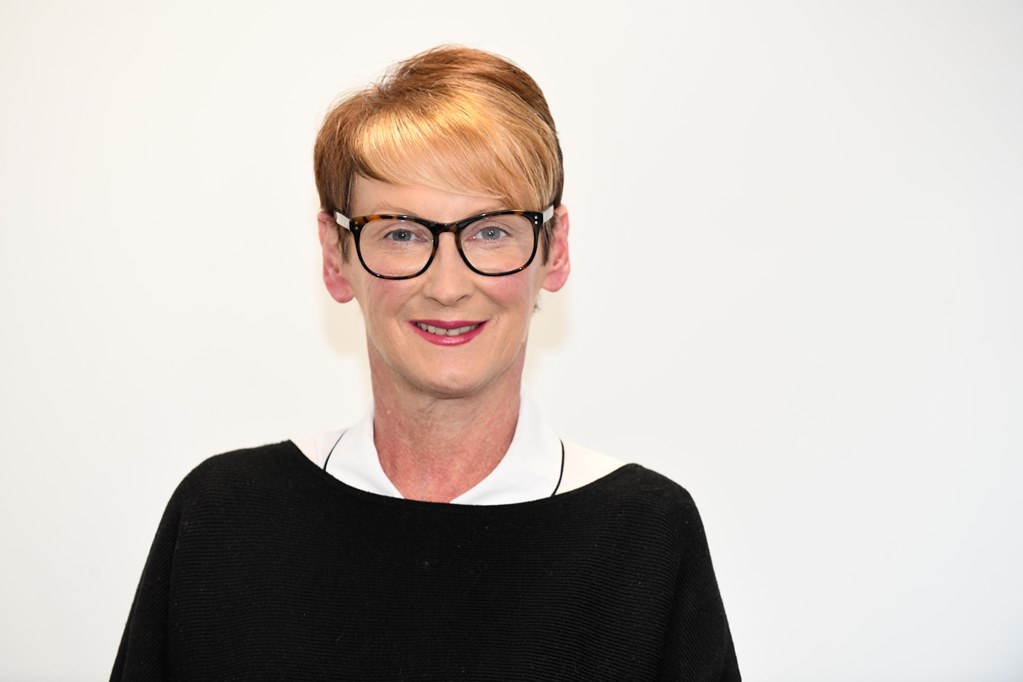 "People are at the forefront of everything North Star does. We invest in communities, focus on improving outcomes for our tenants, and have developed a range of services to support them during the cost-of-living crisis and are making some of the same services available to employees."
North Star's comprehensive approach includes a financial wellbeing survey, the introduction of a salary advance scheme, access to independent financial education, and support for affordable credit and debt management services, among other initiatives.
Conclusion: The critical need for a holistic approach
The recent economic shifts have made it abundantly clear that employers must adopt a more holistic approach to their employees' financial wellbeing. The connection between financial health and overall employee wellness is undeniable, with impacts on mental health and productivity. Employers who take the time to listen, to truly understand the struggles their employees are facing can gain invaluable insights. Regular pulse surveys can offer a deeper understanding of employee sentiment, providing the necessary data to create effective financial wellbeing policies. Innovative companies like North Star, who do the right thing by their colleagues during these difficult times through practical measures, empathy, and employee listening, can help to lessen the stresses placed on their employees by financial matters outside of their control.
Listen better. Act faster. Drive engagement & effectiveness.
To find out more about the benefits of Peachy Mondays for your organisation please Book a meeting today.
If you've found this article helpful, please sign up to our newsletter to stay informed of the latest insights from Peachy Mondays.