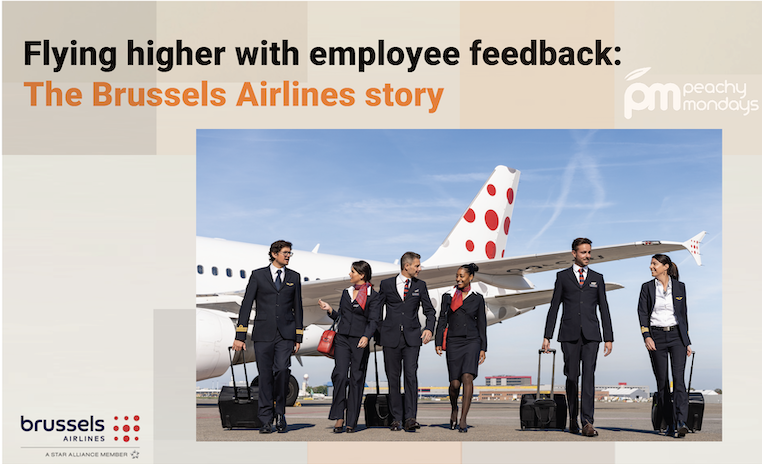 Flying higher with employee feedback: The Brussels Airlines story
Internal Communication Manager Ilse Verhelst and her HR colleagues at Brussels Airlines knew they had to improve how they listened to, and engaged with their worldwide employees – especially those with limited connectivity because of their role or location.
Brussels Airlines is the home carrier of Belgium and one of the four network airlines of the Lufthansa Group. It connects the European capital from Brussels Airport with over 85 destinations, 17 of which are in Sub-Saharan Africa. The company employs 3,200 people and operates 40 aircraft.
Company situation
Like many companies at the time, Brussels Airlines gathered feedback from employees via a biennial company-wide survey. Ilse and her team recognised that instead of taking months to act on survey results, they needed to quickly assess employee sentiment and gather feedback on specific topics and proposed changes. One of their first initiatives was to ask staff about their experience and the challenges of peak summer months. They also wanted to explore how Brussels Airlines could improve productivity and manage workloads.
Communication challenges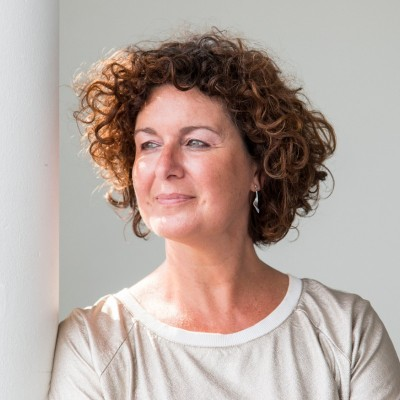 For Ilse and the HR leadership team at Brussels Airlines, fostering a culture of open communication across their global workforce was, and is, a critical priority. Allowing every employee to share their views and understanding of their experiences was complex, especially with staff distributed across Europe, the USA, and Africa. Over half of Brussels Airlines' employees, including aircrew and ground staff, work outside the office, and reliable internet connectivity was a challenge in some locations.
This caused them to reconsider how they gathered employee feedback, including the medium of communication, its format and its structure.
Ensuring that their surveys reached all 3,200 employees demanded that the questionnaires be accessible, user-friendly, and easy to complete, regardless of the employees' location or job function.
Defining their solution
To guide their decision process, Ilse and her team defined the operational criteria and their desired future outcomes.
Rapid Design and Launch – an ability to quickly launch a 20-question survey to gather specific information in a week or two was critical.
Flexibility – the system needed to exploit pre-built question libraries and enable bespoke question sets for cabin crew, ground staff or maintenance teams.
Ease of Access – Surveys had to be easily accessible for office workers, aircrew, and ground staff, whether through email, QR-code, on devices, kiosks, or paper.
Immediate results – instead of taking months to analyse and decide on the best course of action at the executive level, surveys needed to be actionable as soon as the results came in.
Empower Managers – Ilse recognised that managers were often better placed to implement change rather than waiting for the executive team to decide the best course of action. So the capability to provide real time guidance and performance support tools directly to managers was important.
Anonymous follow-up and dialogue – The ability to ask clarification questions, drill into problem areas anonymously, and understand the root cause was another must-have capability.
After evaluating multiple vendors against these criteria, Brussels Airlines chose to partner with Peachy Mondays to enable them to listen better to their staff – and and more importantly to take action quickly on what they heard.
Transformation and Conclusion
Brussels Airlines has transformed its approach to employee feedback. Instead of a slow and inefficient process, they now use a responsive communication platform for organisation-wide feedback, and can easily delve into topics specific to groups like cabin crew. Brussels Airlines can quickly respond to feedback and take corrective action when required.
After the platform and process changes began to deliver results, Ilse said,
"The Peachy Mondays platform has enabled Brussels Airlines to change how it communicates with its employees and the airline has become more responsive and effective in acting on sentiment and feedback from employees.  The speed at which we get deep insights is key, so managers are empowered to play their role in the change management programme.  The support from Peachy Mondays Customer Success team has been timely, insightful and accessible whenever needed and this has been a critical success factor for Brussels Airlines, and something that's often overlooked when choosing SaaS software."