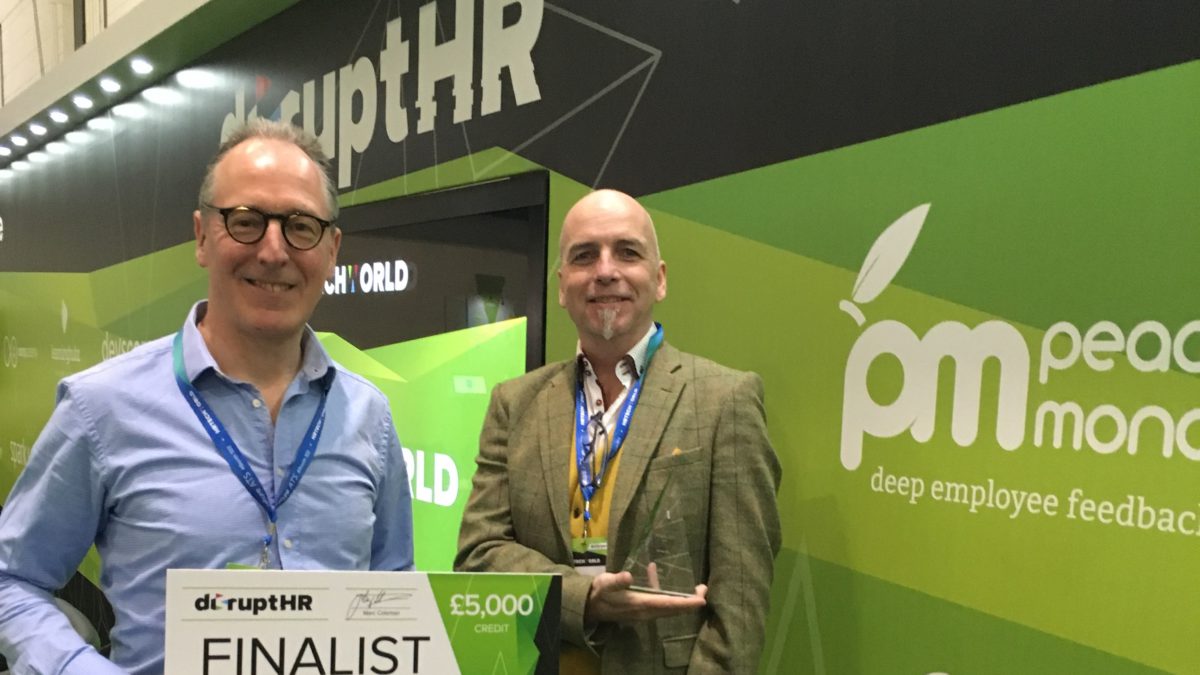 HR Tech World Reflections
Recounting our time at HR Tech London this year has reminded us of just how far we've come in the last 12 months, how well HR Tech World and especially disruptHR went for us, and what we're setting our sights on next. It's fast-paced and busy, and we're setting our sights even higher.
So much has happened in the last year. We feel that every new customer has given us the chance to take another step up either in terms of size or complexity. A clear example of this are the bids for larger organisations that we've started being invited to since our soft launch at HR Tech World London 2016.
At that time our largest customer had around 1000 people, yet almost immediately after that first event we were invited into a bid to be the employee feedback solution provider for a multinational organisation with 130,000 employees.
Now that was scary. But it was very important for us as a business because we learnt a huge amount about the procurement process and matured in our ability to deal with larger organisations. Suddenly things that would have been impossible a year ago are now on the shelf ready to be deployed.
Taking that experience and the lessons learnt to HR Tech World this time around, and participating in the disruptHR competition, we were set to have a good show. We were nearly over the moon with winning the disruptHR competition but being the runner-up is very good too. There were a couple of aspects that really stood out to us. The first being the quality of people who came to see and speak to us.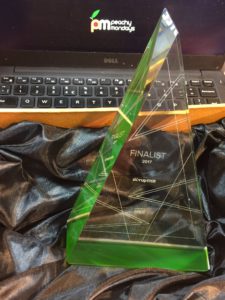 Show attendees, having read the brochure, been on social media or seen us on the competition stand, came and specifically sought us out. The quality of prospects we were engaging with and the follow-up conversations we're now having are real measures of our success at HR Tech World London 2017.
One of the challenges as a rapidly evolving solutions provider is getting your messaging right. We know we have an incredibly powerful feedback solution, but expressing that succinctly, in a way that resonates with our potential customers quickly, is not as easy as it first appears. It's something we're always keen to test and validate.
It's one thing to be able to articulate our own message, but on this occasion a visitor to our stand was asked to. She did it perfectly, explaining what we do, why it's different, why it's special and why she's really interested in it. That validation was perhaps the biggest takeaway from HR Tech.
As we resume business following the London event it's important to assess not just how it went, but where we'd like to go from here. This calendar year we've set ourselves a challenging target and we're pleased to say we're already well underway with meeting it. There's still much to do, but that's what it takes to make a real difference to the problems we're looking to solve.
We're still having Peachy Mondays at HQ and working hard, developing our feedback management technology solution to help employees in any industry have Peachy Mondays, Tuesdays, Wednesdays…… weeks too. It's time to take the insights gained from our time at HR Tech World and the disruptHR competition and apply them to the further development of Peachy Mondays and our customers.
Tags In